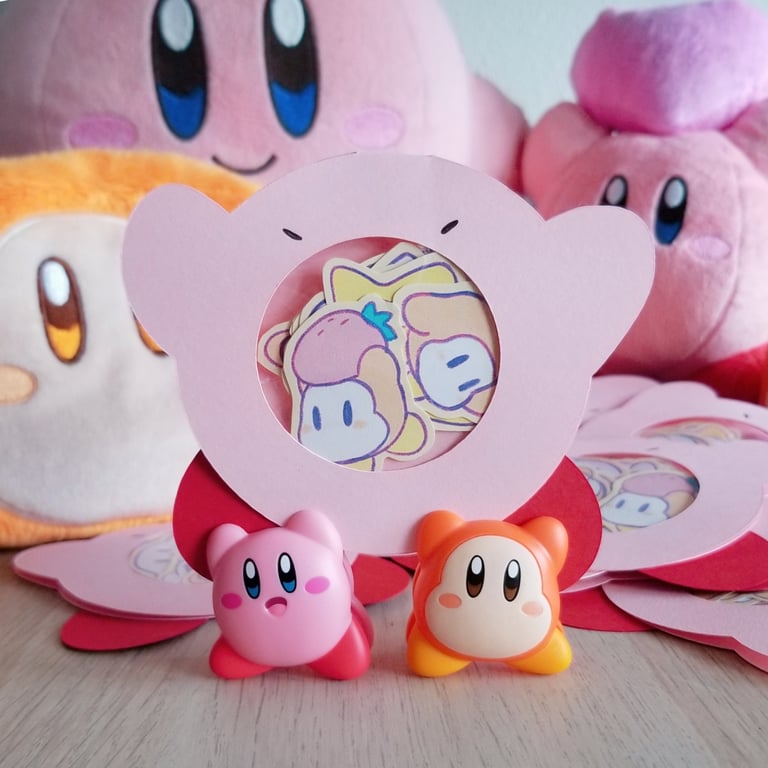 PREORDER | Kirby Sticker Set
THIS IS A PREORDER ITEM
These are currently in production and should be in soon! Around a month or so
If you order a preorder item with already available items, everything will be shipped together when the preorder items arrive!! If you need an available item soon, please order them separately from the preorders.
Comes in the shape of a friend.
This set includes 12 different stickers!
Vinyl stickers!
Size: 1 inches each.. except 1. That one is 1.5 inches. Oops!
Actual product colors may differ from what is shown on the screen!
If you order only stickers, your order will not include tracking! But it is cheaper!
Please add "Tracking For Stickers!" if you do not mind paying a little extra for it.