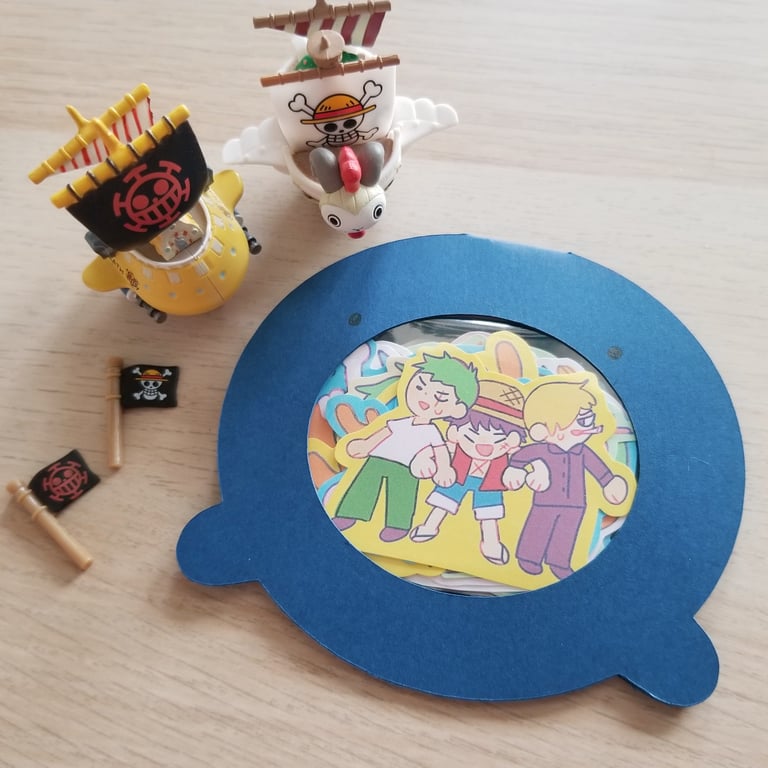 Sizes vary from 1 to 3 inches!
There are 17 total vinyl stickers! 17 different designs!
With this sticker set, you can STICk with your nakama forever! <3
Actual product colors may differ from what is shown on the screen!
If you order only stickers, your order will not include tracking! But it is cheaper!
Please add "Tracking For Stickers!" if you do not mind paying a little extra for it.